Best Resources for today and tomorrow cities.
This website, maintained by Power Engineering, explains the benefits and challenges of using the lastest technologies to solve typical
problems that cities face in delivering services to citizens. This site is intended
to spread our Company vision and projects in SmartCity deals as well as
help enterprise architects, city officials, and city IT workers understand and answer the following questions:
How should a city leverage the latest technologies?
What is the Power Engineering vision for using latest technologies to deliver city services?
Why should a city work with Power Engineering to improve delivery of city services?
We welcome your feedback on this website. Please send your comments to the Smart City
forum
team hosted in
this site
.
What's a Smart City?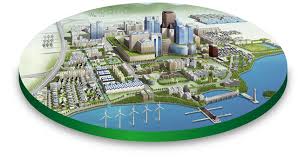 Experts predict the world's urban population will double by 2050 – which means we're adding the equivalent of seven New York Cities to the planet every single year. As our planet becomes more urban, our cities need to get smarter. To handle this large-scale urbanization, we'll need to find new ways to manage complexity, increase efficiency, reduce expenses, and improve quality of life.
With this rapid growth ahead of us, imagine if our cities could talk if they could give us live status updates on traffic patterns, pollution, parking spaces, water, power and light. Imagine how that kind of information could improve the economic and environmental health of the city for residents, merchants, and visitors. Imagine how it could improve working conditions and productivity for the people who maintain the city.
Emerging technologies are poised to reshape our urban environments. Using ultra-low power sensors, wireless networks, and web and mobile-based applications,
Smart Cities
are becoming a reality.
However, In order to achieve the goal of Smart Cities, one has to develop quite a number of technologies in the area of wireless and fixed communications networks, and many research challenges are identified.
Smart Grids
are the backbone of the Smart City, they are seen as a major opportunity to merge power and ICT industries and technologies.
What makes a City Smart?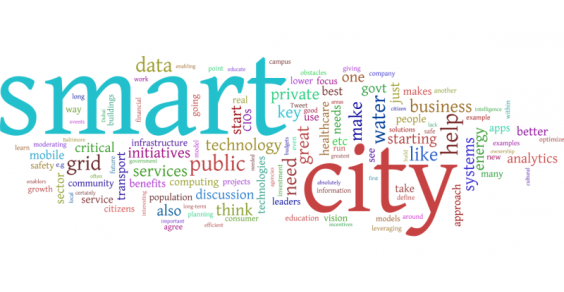 While some people continue to take a narrow view of smart cities by seeing them as places that make better use of information and communication technology (ICT), each city has its own mobility needs and challenges based on density, topography, existing infrastructure, etc., and while they can learn from each other, cities must develop their own benchmarks and targets around areas of need and opportunity. For those reasons, we believe the best aswer to the question What makes a City Smart? is Adaptive Technology.
Smart Cities applications and requirements are grouped into 5 topics: Economic, Social & Privacy Implications; Developing E-Government; Health, Inclusion and Assisted Living; Intelligent Transportation Systems; and Smart Grids, Energy Efficiency, and Environment. Each of the topics is put into perspective according to its potential, challenges, technical requirements, and roadmaps.
The needs for mobility in urban areas result into a number of problems, such as traffic congestion and energy consumption, which can be alleviated by exploiting Intelligent Transportation Systems and further adoption of vehicle-to-vehicle and vehicle-to-infrastructure communication networks. The information being managed in this area can be relevant to other domains, which increases its potential. An effective deployment poses a number of technical, sociological, regulatory and economic challenges.

SmartCities 6 Main Axes

SmartLIVING
Starting with respect for its history and identity, a smart city promotes its tourist image with an intelligent presence on the web; virtualizes their cultural heritage and traditions and the returns on the network as the "common good" for its citizens and its visitors , uses advanced techniques to create routes and "mapping" issues of the city and to make them easily accessible. The EU indicators of smart living are:

Cultural facilities
Health Housing quality safety conditions
Individual Education facilities
Touristic attractivity
Social cohesion
SmartECONOMY
The city encourages and promotes the system consists of private enterprise, government agencies and research institutions, is committed to harmonize and promote honest businesses; raises the general level of technology to create a stimulating environment for the enterprise ICT; supports and encourages the detection of the application and monitoring of the trial. The indicators of EU smart economy are:

Innovative spirit
Entrepreneurship
Economic image & trademarks
Productivity
Flexibility of labour market
International embeddedness
Ability to transform
SmartPEOPLE
The smart city is based on a newfound awareness and participation in public life, stimulates and elevates the status of citizens, the peaceful coexistence of different stakeholders and communities, interaction and ongoing dialogue to detect the concrete needs and facilitate the efficient and effective response. The EU indicators of smart people are:

Level of qualification to life long learning
Affinity Social and ethnic plurality
Flexibility Creativity
Cosmopolitanism / Open-mindedness
Participation in public life
SmartGOVERNANCE
A smart government has a strategic vision of their own development and knows how to define the choices on the basis of this line of action and is able to engage citizens in issues of public importance, promotes awareness and uses the technology to digitize and shorten procedures administrative and promotes the transparency of the government and the openness and sharing of data streams (open date). The EU indicators of smart governance are:

Participation in decision-making
Public and social services
Transparent governance strategies
Political perspectives
SmartMOBILITY
Easy moving, good public transport availability with innovative, sustainable, eco-friendly transport, regulation of access to city centers in favor of a more livable, adoption of advanced mobility management and traffic information to manage the daily commute of citizens and exchanges with neighboring areas. The EU indicators of smart mobility are:

Local accessibility
(Inter-) national accessibility
Availability of ICT-infrastructure
Sustainable, innovative and safe transport systems
SmartENVIRONMENT
Sustainable development, reducing the amount of waste through recycling, reduction of greenhouse gas emissions by limiting the optimization of traffic and industrial emissions. These objectives can be added to the rationalization of building, and the consequent reduction of the impact of heating and air conditioning, the rationalization of public lighting, promotion, protection and management of urban green spaces and remediation of brownfield sites. The EU indicators of smart envinronment are:

Attractivity of natural conditions
Pollution Environmental protection
Sustainable resource management
Smart Cities Goals and Directives
Providing City Services in Challenging Times

The challenges that modern cities face are similar worldwide as citizens demand better service for their taxes. Some cities respond to this challenge by focusing on empowering their civil servants. Smart cities focus instead on empowering citizens with the right tools to connect to the right information.




Improve Citizens' Experience

Citizens are demanding better, faster, easier service from city government, regardless of location, time, day, or method of communication. Citizens want to engage with city government as consumers to interact as if the city was an online retailer or bank.




Benefits of a SmartCity

New technology provides better ways to measure key performance indicators (KPIs) that really matter to citizens. These improvements let city agencies move toward a smart city model that puts the citizen at the center of services. In the smart city, government becomes a platform for citizen participation rather than simply a service provider. Smart cities provide a central foundation for solutions that support multiple services.

Government Becomes Service Provider

Cities can provide many e-services directly, such as booking public facilities, granting permits, and distributing health information. For example, a city resident could swipe an electronic ID card at a municipal gym to open a reserved racquetball court, unlock a locker, and pay for a parking spot. The city can use data from these transactions to adjust the gym's heating/cooling system based on projected occupancy. Other scenarios include helping an entrepreneur who wants to open a restaurant or enabling an elderly parent's caretaker to find health and financial information.




Provide Social and Economical Opportunity

By increasing access to digital services, government agencies foster innovation and personal success. Many cities have "no citizens left behind" policies that use proxies or customer centers to support citizens who cannot use e-services. These policies help citizens develop the skills and knowledge to succeed in the new economy. Cities can adopt architectures in which customer centers have CRM capabilities and are integrated with business-support systems to focus on the citizen's perspective.